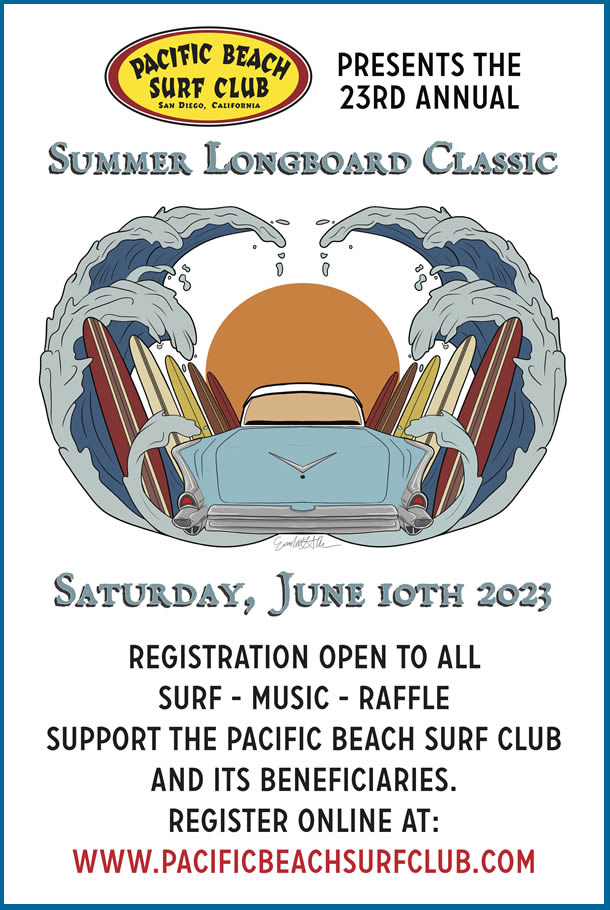 Hello! There is a new page here where you can post photos and videos and chat about the contest.
ONLINE REGISTRATION ENDS TUESDAY JUNE 6 AT 6PM.
BEACH ENTRIES ON SATURDAY MAY BE POSSIBLE, BUT NO GUARANTEES!
Come join us for a day full of fun, friendly competition, music, food, raffles, and more! There are age groups for everyone from groms to grandparents, the Bus Brothers DJs will be spinning vintage vinyl, and our record number of extremely generous sponsors have donated brand new surfboards and more great schwag to be raffled off!
Bring your friends and family down to enjoy this local tradition of sharing stoke and good vibes in our local PB community.
There will be a dontion jar to help Unka Levy with his finances. Please bring a few spare bucks to throw in the jar! It will be located at the raffle area let's Surf for Levy!!!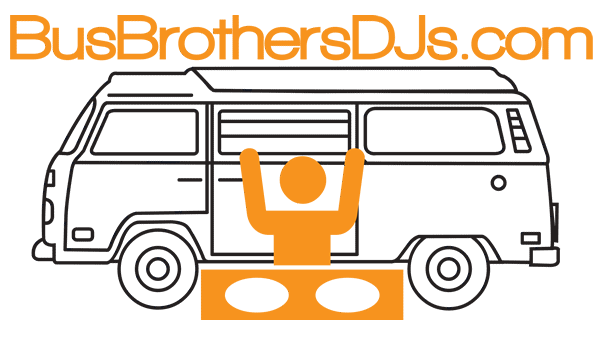 Rules and Whatnot
The first rule is that the minimum board length is 9'0" or at least 3' over your head (e.g. if you are 5'4" you can ride any board at least 8'4"). No limit on the number of fins, and leashes are optional. Groms typically get away with riding almost anything, though we encourage a longboard in a good size for them.
The full contest rules are posted in PDF form below (scroll down to Event Details). Any last minute changes to the rules may be announced at the contest and posted on the board along with the heat sheets, but we can't guarantee that. Please remeber to read the judging criteria. If you have any questions about the rules, scoring, the schedule, etc., please don't hesitate to ask!
It looks like some great waves are coming our way!!!
Heat sheets will be posted at contest Please see below for the schedule to see what time you surf. Reminder schedule is subject to change, so please check the schedule day of.
Also a reminder you should be at the contest site at least 30 minutes before your heat. Go to check in area 15 minues before your heat, and remember there will be a 6 wave max so keep track!!
There is the possibilty of beach sign ups if there is a spot in your division. This is not guaranteed though and is only on a first come, first surf basis. There is also a waiting list function in our signup system in case online signups fill in for any particular division. That said, can we really trust a computer to tell us the truth? Get in early to avoid any weirdness is what we say!
Shakas and mahalos, and see you there!
PBSC
Your Friendly Neighborhood Surf Club
7:00

Heat 1 Senior Men 35-49

15 minutes, top 3 go to Final

7:15

Heat 2 Senior Men 35-49

15 minutes, top 3 go to Final

7:30

Heat 3 Men 20-34

15 minutes, 1st place goes to Final, 2nd/3rd go to semi Final

7:45

Heat 4 Men 20-34

15 minutes, 1st place goes to Final, 2nd/3rd go to semi Final

8:00

Heat 5 Men 20-34

15 minutes, 1st place goes to Final, 2nd/3rd go to semi Final

8:15

Heat 6 Masters Men 50-59

15 minutes, top 3 go to Final

8:30

Heat 7 Masters Men 50-59

15 minutes, top 3 go to Final

8:45

Heat 8 Super Women 35 and up

15 minutes, top 3 go to Final

9:00

Heat 9 Super Women 35 and up

15 minutes, top 3 go to Final

9:15

Heat 10 Legends 60 and up Final

20 minutes for all the marbles

9:35

Heat 11 Women 20-34

15 minutes, top 3 go to Final

9:50

Heat 12 Women 20-34

15 minutes, top 3 go to Final

10:05

Heat 13 Menehune Boys 14 & under

15 minutes, Final

10:20

Heat 14 Menehune Girls 14 & under& Jr Women 15-19 Final Judged seperately

15 minutes for all the marbles, scores tabulated separately for each division

10:40

Heat 15 Mens 20-34 Semi Final

15 minutes, top 3 go to Final

10:55

Heat 16 Sr Men Final

20 minutes Final

11:15

Heat 17 Super Women 35-49 Final

20 minutes for all the marbles

11:35

Heat 18 Masters Men 50-59 Final

20 minutes for all the marbles

11:55

Heat 19 Jr Men 15-19 Final

20 minutes for all the marbles

12:15

Lunch/Expression Session

Time for some vittles from Taco Surf for all contestants, and a chance to either chill out or let it all hang out

12:40

Heat 20 Women 20-34 Final

20 minutes for all the marbles

1:00

Heat 21 Men 20-34 Final

20 minutes for all the marbles

1:20

Heat 22 Cat Heat

15 minutes for all the cat litter Ladies, keep your claws retracted for the whole 15 minutes please!

1:35

Heat 23 Dog Heat

Men, grab your rubber scabbards and don your Viking suits, it's time to see who's Top Dog! 15 minutes of carnage!

2:00

Awards Ceremony

Without ceremony, nothing can be ceremonious, now can it?

/Tear down/Beach/Parking Lot clean up

Please help clean up and leave the beach cleaner than it was when this contest/circus started!

REMINDER schedule subject to change. Please check schedule day of